Two ways to get beautiful eyelashes – serum and mascara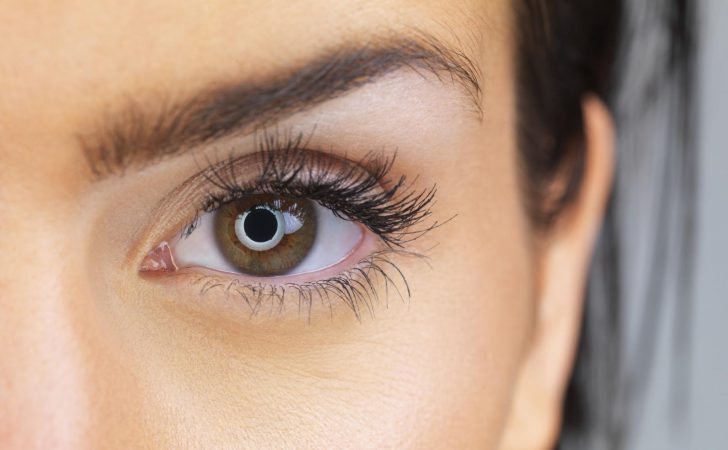 The appearance of our eyelashes depends on two main things – properly done make-up and proper care. In both cases, we tend to make mistakes. What kind of?
The most common reason for the poor condition of our lashes is wrong make-up technique – applying too much mascara, careless removal, etc. Often, we use improper products – too runny, thick or expired formulas.
However, there are more things that we can be blamed for! We also forget about the most important factor, that is, proper, daily eyelash care.
Step 1. EYELASH SERUM
You can take care of the appearance of your eyelashes even before you apply make-up. It's definitely worth doing as healthy lashes are more beautiful and more susceptible to styling.
How does eyelash serum work?
There are professional eyelash serums available in shops (available also online) that nourish, moisturise and regenerate hair. They differ from each other in terms of composition, but their role is the same: strengthening, accelerating growth and preventing from falling out. In time eyelashes become longer, denser and more expressive. The price of eyelash serums may vary.
How about home-made serums?
The cheaper solution is home-made eyelash conditioner. The results should be comparable. What is needed to make it?
1 tablespoon of castor oil,
½ teaspoon of almond oil,
½ teaspoon of argan oil,
½ teaspoon of vitamin E in drops.
Such a mix of ingredients should be regularly applied to eyelashes before the bedtime so that the nutrients can work while we sleep. Use a clean mascara brush for this purpose.
Step 2. MASCARA
Only healthy and properly nourished lashes will look good under a layer of mascara. You can hardly make a perfect make-up if you have thin, short and brittle eyelashes – even the best mascara will not help.
Which mascara to choose?
Once we take proper care of our eyelashes' health, it's high time to choose the right mascara. Which is the best? Many women choose a mascara because of the brand or price. Unfortunately, these factors do not determine the quality of the product. Instead, it's good to pay special attention to the applicator and the formula, as it actually reflects how the mascara works.
The silicone brush is more comfortable and separates the lashes well.
The shape of the brush should facilitate the application of the formula at the corners of the eyes.
The consistency of the mascara should be too runny so that it does not smudge.
Still, the formula should not be too thick as to avoid sticking-together lashes.
A mascara that takes cares of the eyelashes?
Conditioning mascaras with caring ingredients, such as vitamins, panthenol, plant extracts or oils, are also becoming more and more popular. They have additional nutritional and strengthening properties so they add to their look but also to their condition.
However, it's worth remembering that even the results of the best conditioning mascara can be ruined by improper make-up removal.
Back to Ranking