Healthy and pretty lashes at low cost. What components should an eyelash serum contain?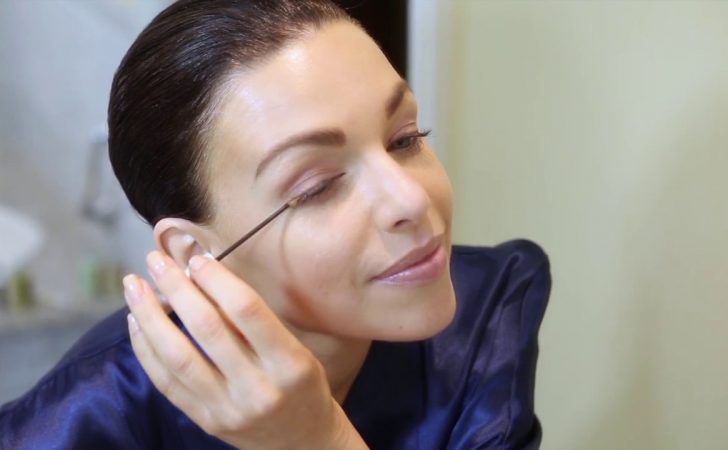 Eyelashes are located right in the middle of face therefore if we don't take care of them properly, they may become poor-looking, which will surely blemish us. How do healthy and neat lashes look like? Mostly, they are thick, long and voluminous – also, they don't fall out excessively. Luckily, in order to achieve this beauty goal, a regular use of good eyelash serum will suffice. But what components should a quality eyelash serum contain to ensure that it's effective and safe for eyes? Which solution is better: a readymade eyelash serum bought in a drugstore or pharmacy, or a homemade eyelash conditioner prepared on your own? The recipe below.
What components should an eyelash serum contain?
A quality eyelash serum should be made from certain components. Here they are:
Allantoin – soothes sensitive eye skin area and relieves irritation. It displays anti-inflammatory qualities that moisturise eyelashes and give them softness and smoothness.
Horse tail extract – nourishes eyelash bulbs and simultaneously reinforces the lashes themselves, which consequently stop splitting or breaking.
Panthenol (also known as pro-vitamin B5) – one of the most potent moisturising substances that doesn't only replenish eyelashes with water but also protects them against various external aggressors.
Vitamin E – owing to its anti-oxidant qualities it's named the vitamin of youth. It slows down eyelash ageing processes so it reinforces them and prevents uncontrolled loss. Moreover, due to vitamin E, eyelashes are protected against the adverse action delivered by the sun rays.
Eyebright extract – brings fatigued eyes relief, nourishes eyelashes and leaves them soft.
Eyelash growth promoting substances, particularly amino acids such as keratin and peptides.
All of the above suffice to make an eyelash serum effective. Simple and natural composition is a must if we care for keeping eyelashes in good condition and preserving their good looks. The fewer components, the lower the risk of weighing lashes down and irritating the sensitive skin area.
Homemade eyelash conditioner – Recipe
The readymade eyelash serums are truly effective providing that they are used accordingly to the producer's directions for use and for the relevant period of time. On the other hand, they can be found rather expensive. Can a homemade eyelash conditioner replace them? In order to find out, it's worth giving a go to the following recipe.
The base ingredient of a homemade eyelash conditioner is castor oil that regenerates lashes, encourages their growth and intensifies the colour. The remaining substances also improve eyelash condition which means that they deliver nourishment, prevent excessive lash loss and leave the hairs glossy.
Ingredients:
1 spoon of castor oil,
1/2 tea spoon of sweet almond oil,
1/2 spoon of argan oil,
1/2 tea spoon of vitamin E,
optionally: coconut oil, lavender oil, avocado oil, Vaseline.
Preparation:
Combine all the ingredients in a bowl. To make the application of the eyelash conditioner easier, you can pour your homemade product into a small bottle.
Directions for use:
To apply the homemade conditioner to your eyelashes, you can use a mascara wand – naturally, clean it and dry. With the use of the brush, which we have to drown in the conditioner, start coating your lashes the same way you do this with a mascara. Since the conditioner's consistency is rather oily, it's better to apply it at bedtime. The effects shall be easy to notice after 2-3 weeks of regular use. This homemade eyelash conditioner is supposed to reduce the problem of excessive eyelash loss and speed up lash growth.
Last but not least, this conditioner can be applied to eyebrows too.
Back to Ranking