10 surprising facts about mascara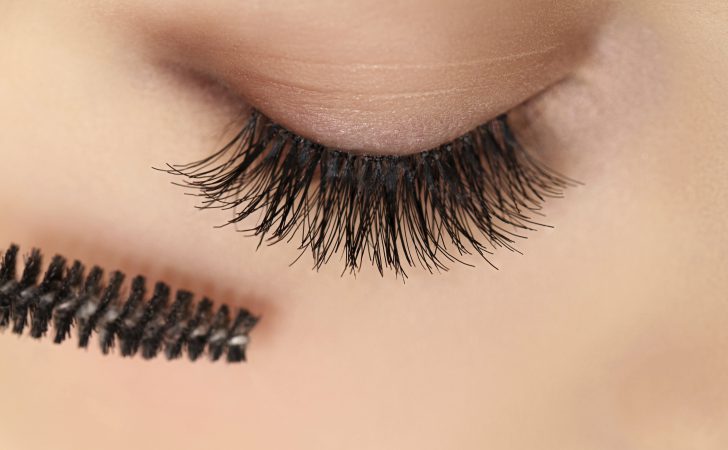 Each woman carries a mascara tube in her make-up bag. Okay, sometimes there are two tubes of a mascara… or more. This beauty product is so essential and irreparable that we can't imagine leaving home without having well-coated lashes. Here is the tribute to this marvellous cosmetic.
10 surprising facts about mascara
1. Mascara is said to be the world's oldest beauty product. Darkened eyelashes and clearly enhanced eyes have been continuously treated as the symbols of attractiveness from the Ancient Egypt's time. We don't think that this trend has undergo any changes since then.
2. The first mascara recognized as the official colour cosmetic was developed by Thomas Lyle Williams and, what's interesting, it's strictly connected with a love story. Namely, Tom's sister was lovelorn. Tom was trying to come up with a cosmetic owning to which his sister, Mabel, would charm her love interest. Eventually, he created a lash enhancing product that appeared to be a great success. To make a long story short, the guy fell in love with Mabel who undoubtedly boosted her self-confidence and made the opposite sex become more attracted to her. The story ends with a wedding and naming the mascara Maybelline – a combination of Mabel and vaseline which is one of the basic ingredients used in the production of this cosmetic. Soon Tom started creating new cosmetics which made him big. Nowadays, we know Maybelline as one of the leading colour cosmetic brands.
3. Can the pursuit of beauty be paid with one's own health? It appears that this is possible, even due to using such an inconspicuous products like a mascara. In the 1920s, many women either lost their vision or severely irritated their cornea due to using a mascara named Lash Lure. This 'Lethal Beauty' was rapidly taken from shop shelves. In the 1930s, the American Congress confiscated all the Lush Lure supplies.
4. The first versions of mascara didn't have the same form as we know it today. Instead of either a tube or bottle, they were a hard, closed in a small box pomades that were closer in their form to eyeshadow rather than to a mascara. To make this version of mascara ready to use, it had to be damp first. Only then gained it the right consistency so it could be applied to eyelashes effortlessly.
5. The real revolution in terms of the design of mascara took place in 1957 due to Helena Rubinstein. It was her who created a mascara in the form of runny cream closed in a tube that went with a brush attached to the packaging.
6. This novel approach turned out to be worth adopting, and therefore it took Revlon just one year to manufacture a mascara sold in a round phial, which is the exact form of the packaging we know today. The applicator was finally hidden inside the tube which freed women from the mess that was caused after using the brush which was stored separately.
7. It appeared that Revlon was the brand that feared taking changes and innovation as the least one. In the 1960s, Revlon was the first to introduce colour mascaras onto the market. Naturally, this trend was adopted by other producers swiftly.
8. The name of the black, intensively coating pencil 'kohl' is a heritage of our ancestors. In the ancient Egypt people used to coat their lashes and draw lines on their eyelids with the aid of a black mixture named kohl. It was a combination of honey and… crocodile excrement.
9. The world's most recognizable mascara is Great Lash by Maybelline. It had its debut at the beginning of the 1970s and its pink-and-green packaging has remained unchanged till today. Although this mascara doesn't coat lashes in the best way possible, it's the most favoured cheap mascara – a real hit among teenagers who don't want to spend all their pocket money on mascara.
10. Back then a mascara used to colour lashes delicately (made them darker) and contained many controversial ingredients. The present-day mascara is a quality product that doesn't only coat lashes but also takes care of and reinforces them.
Back to Ranking